I'm back....did you miss me? Oh, you didn't realize I was gone huh....I kind of figured...lol!!! I've been busy with school stuff.
Well I'm glad you're here now to see what I have to show you.
I've been working on different ways to sew my bags. Like one handle instead of two or using batting instead of interfacing, buttons and zippers, pockets or no pockets. This bag has no pockets, I used batting and is big and squishy and I totally love it!!
I call it -
The Squishy Catch-All tote.
(Sorry for the bad pics, we've had some rain and I could never get any good lighting from the window.)
You can just throw anything in there.
Linking up to the wonderful parties on my Party page and here: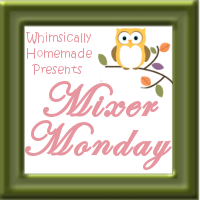 Thanks for stopping by....till next time!!
Pin It